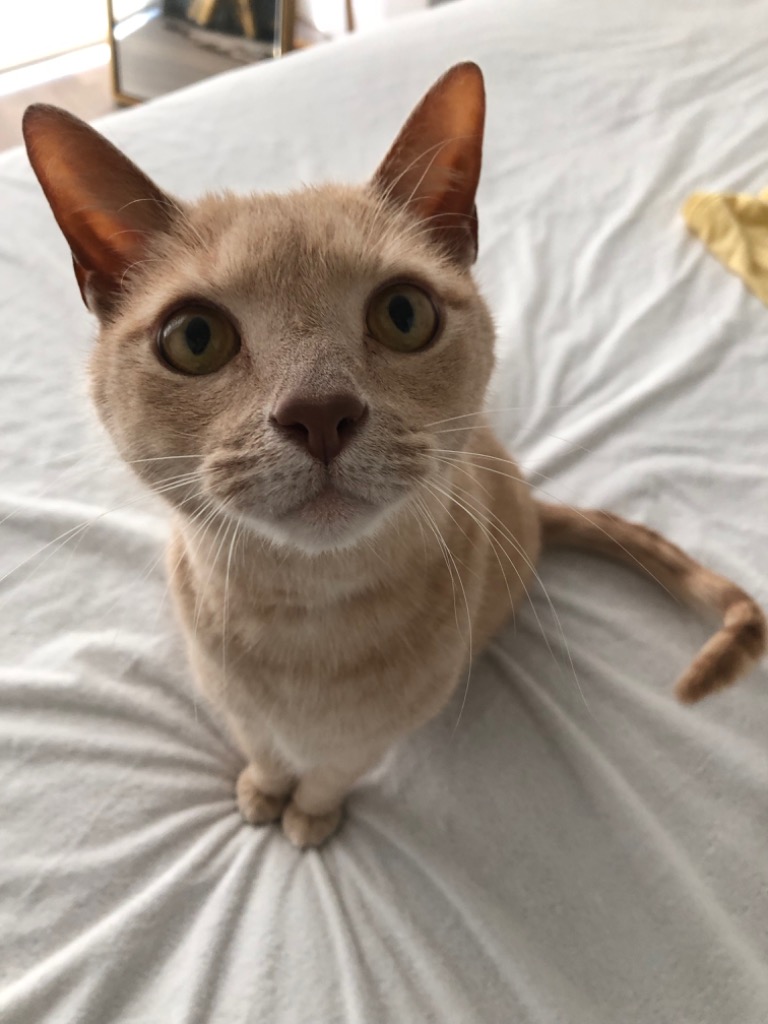 Leaving your cat can be stressful, but We're There to ease your worries and give your furry friend the utmost care and attention. Our team features dog and cat lovers alike and are well trained to care for any of your cat's needs.
Our standard cat care visits are 25 minutes. During that time, we take care of your cat's basic needs: food, water, and a clean litter box.

Visits are customized to your pets specific needs.

We play, socialize, and give affection to your cat with the remaining time. But if your cat is more reserved, we adapt to their comfort level.
Additionally, we can take care of any medication needs, mail collection, and plant watering if needed.
At the end of each visit, we send an detailed email of our visit and how your cat is doing. You will also receive a picture attached in case you miss their cute faces.
Cats remain in their familiar and secure environment while they get personal and loving attention each visit.
We can schedule daily visits so that you won't need to ask friend or family.
They are less likely to be exposed to illness from other animals or stressed from the change of environments.
Your pet will already be waiting for you when you get home so you won't have to make another stop to pick them up.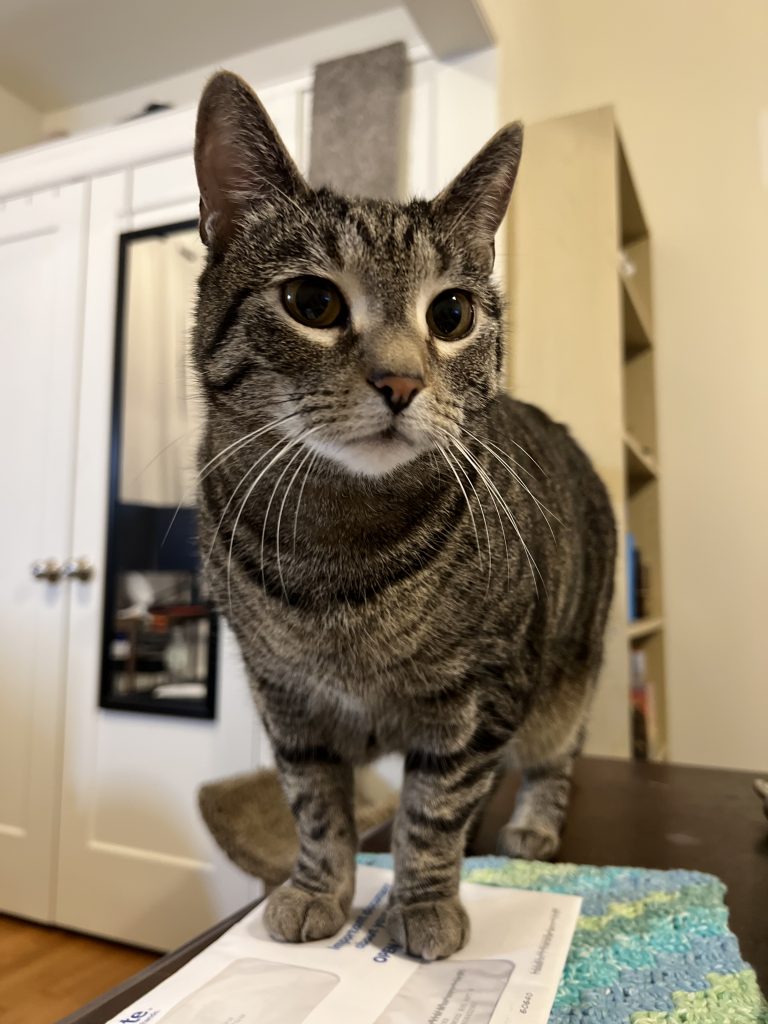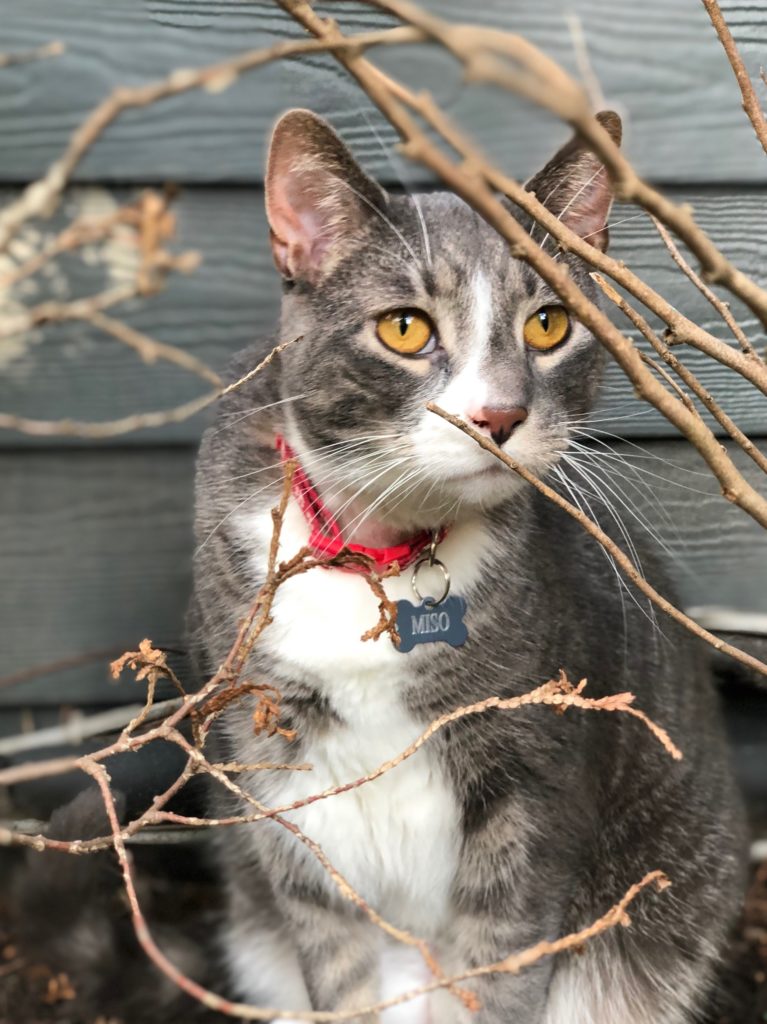 Service is available as a single visit or a series of consecutive days.
Rate doubled (ie: 1 cat- $48)
*Call for specific medication pricing or visit our medical care page.
**Early/Late visits are considered before 10:00am or after 4:00pm.
***Holiday visits are 20 minutes and scheduled between 10:00am and 2:00pm only.
For new clients, we require a deposit of 30% of the total for your first trip booked or $30 whichever is greater. This deposit will be applied to the total.  In the event the trip is canceled, this deposit is not refundable. The remaining balance is due on the first day of service.
Cancellation fees apply for all services cancelled last minute and for cancellations of holiday bookings.
If you are planning an extended trip, We're There to help out!
You can have peace of mind while you are away. When we take care of your home, we conduct a security check of all entrances, windows, and alarms. We collect your mail to keep it from piling up and we will water your plants, too!
Security checks, mail collection, and plant care only: $20 per visit. $4 surcharge for Saturday and Sunday visits.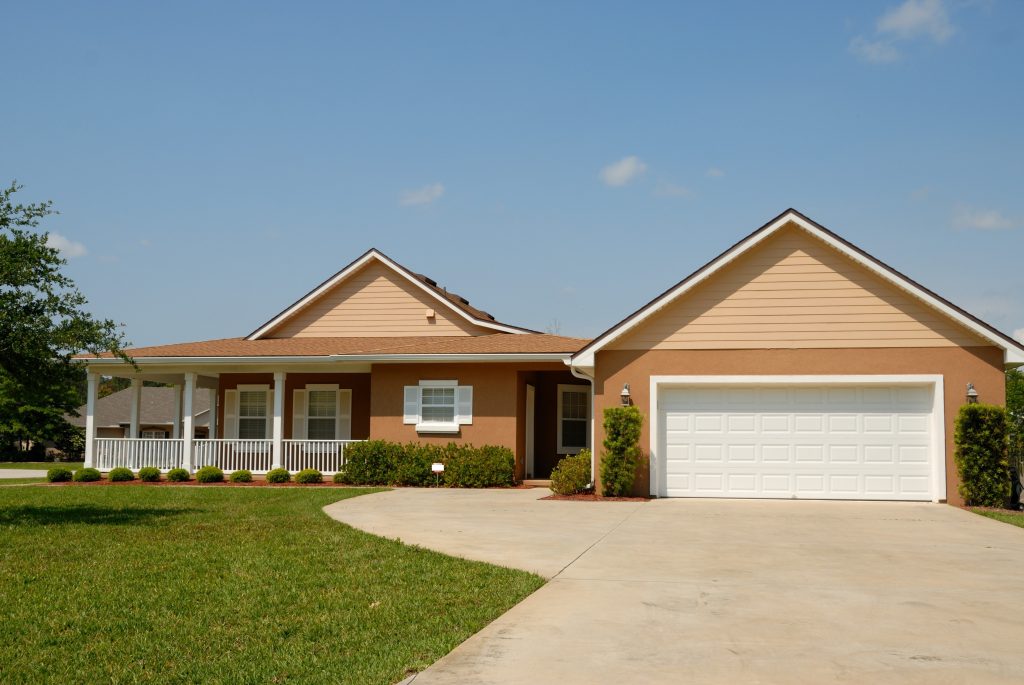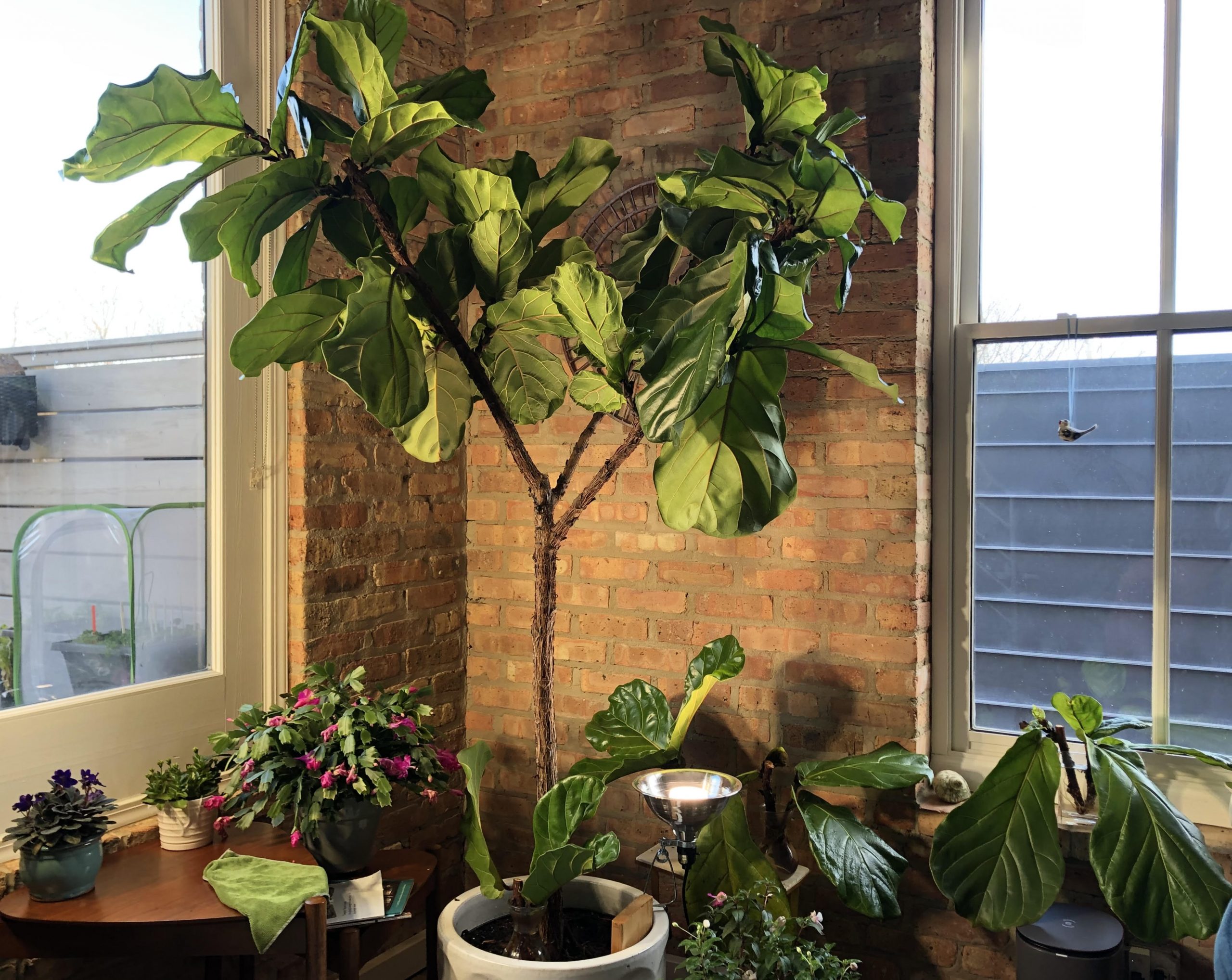 If you have a green thumb and want your plants to keep thriving while you are away, give us a call. We'll schedule plant care based on the watering/care schedule that you've developed for your own plant oasis.
Plant care only is $20.

$4 surcharge for Saturday & Sunday visits
$4 surcharge for visits requested before 10am or after 4pm