Theodore is a 3 year old Bernese Mountain Dog. His mom and dad moved into our service area and called on We're There Pet Care to start with some Puppy Pack walks. We watched Teddy transform from a little fluff to a big Teddy bear (though he still thinks he's a small boy)! 
During the week we walk Teddy in the afternoon while his parents are at work or on conference calls. Teddy gets an afternoon break and some extra love during the day. We're There is also able to provide overnight services when needed. Theodore gets to hang out with his walker and his parents have peace of mind that Teddy is with someone who knows him and his needs. 
Our standard dog walk is also 25 minutes from start to finish. We try to maximize the time outside though if you are familiar with Chicago weather sometimes that doesn't go as planned (blazing heat, flash storms, negative temps and more)! We also take into consideration your pup's needs. For example, a Bernese may not love 90 degree weather but may thrive in the 30's!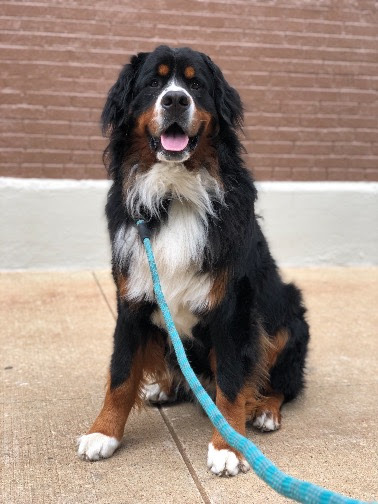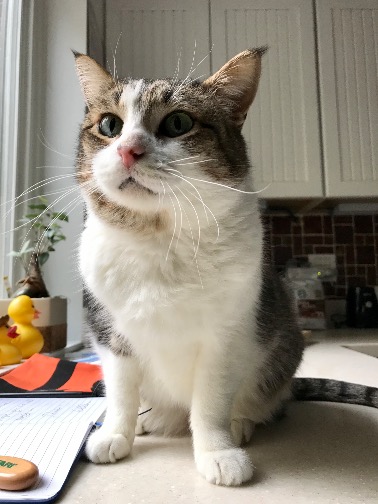 She is our unofficial mascot of We're There Pet Care. Gracie is a 13 year old DSH who has been with us for years. Gracie was diagnosed with a chronic illness which requires daily medication to help her feel her very best. Occasionally, she also needs a vitamin injection which gives her an extra little boost for her coat. 
The We're There team gives her daily pills and the experienced staff can also administer the injections. So when mom and dad need to take a quick trip or go on vacation they are reassured that Gracie gets the care she needs and the medication she requires. 
A standard cat visit is 25 minutes. During that time, we take care of the chores requested by the owner that often include: bringing in the mail, scooping and cleaning up the litter, and watering plants. We also make sure to refresh their water, put out fresh food (dry and/or wet), and administer medication if needed. With the remaining time we play and give attention to your furry friend. At the end of the visit, we send an email recounting the visit and with a picture of your pet.
Here Are More Of Our Happy Clients!